Personal Loan

An unsecured, multi-purpose loan facility paid in fixed equal monthly amortization. This is offered to salaried or self-employed individuals to finance other personal and household needs.
More about Personal Loan ?
Deposit Products

A host of savings tools are available for our clients. We have savings facilities for young individuals who want to get into the habit of money management and for mature individuals with more sophisticated financial requirements.
More about Deposit Products ?
Payment Solutions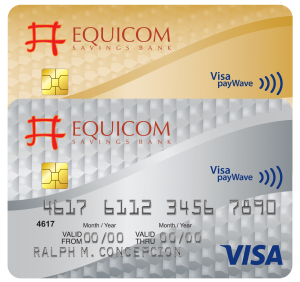 Equicom Savings Bank has a card that is suited to your individual, family or corporate needs whatever they may be.
More about Payment Solutions ?
---